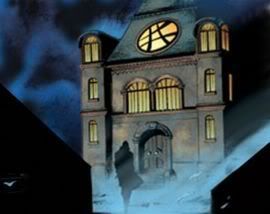 While in New York for
NY Comic Con
my partner and I made a detour to have dinner with his sister at a wonderful tapas restaurant in Greenwich Village. Never having been to that part of town I wasn't sure what to expect. It was kind of a hip, trendy little neighborhood with some fabulous shops and about every third person asked us for directions like we knew something.
While we were killing time standing there on Bleecker it hit me. Dr. Strange (my favorite Marvel comic book hero) was supposed to live in the Village, but where? I did a
google text request
to get the address for "
Sanctum Sanctorum
Greenwich Village New York" and it came back: 177A Bleecker St New York.*
I about lost my mind. Here I was standing on Bleecker, and we looked at the shop numbers and we were in the 170's. We looked across the street and there on this white awning it said 177, and I snapped this picture.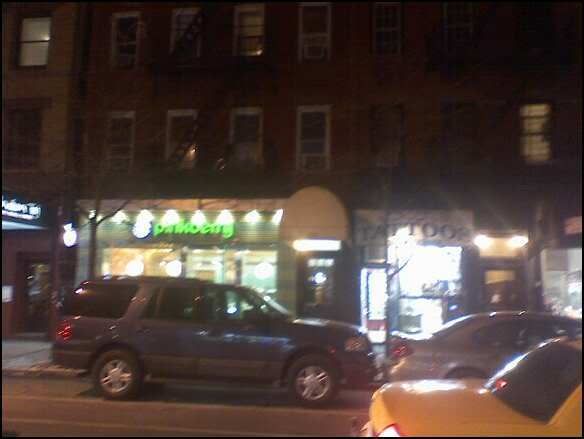 Of course the building there was 177 specifically, and it looked nothing like the awesome building that we see in the comics. And of course we both found it endlessly amusing that Dr. Strange lives above the frozen yogurt bar "Pinkberry" right next the DC crossover "Joker Tattoos" shop. And of course I started theorizing about how there was really some magical dimension shifting business going on there and the Sanctum was just in one of those Harry Potter-esque sideways places like
#12 Grimmauld Place
.
If you'd like to see a better shot of the street there you can see it on
Google Maps
using the "street view".
I think this ranks at the top of the list of the geekiest things I've ever done.
---
* I also got a second text with the address 1407 Greymalkin Lane, West Chester New York, which is the address of the Xavier Academy in X-Men.